Reasons for Noises from the Suspension of a Porsche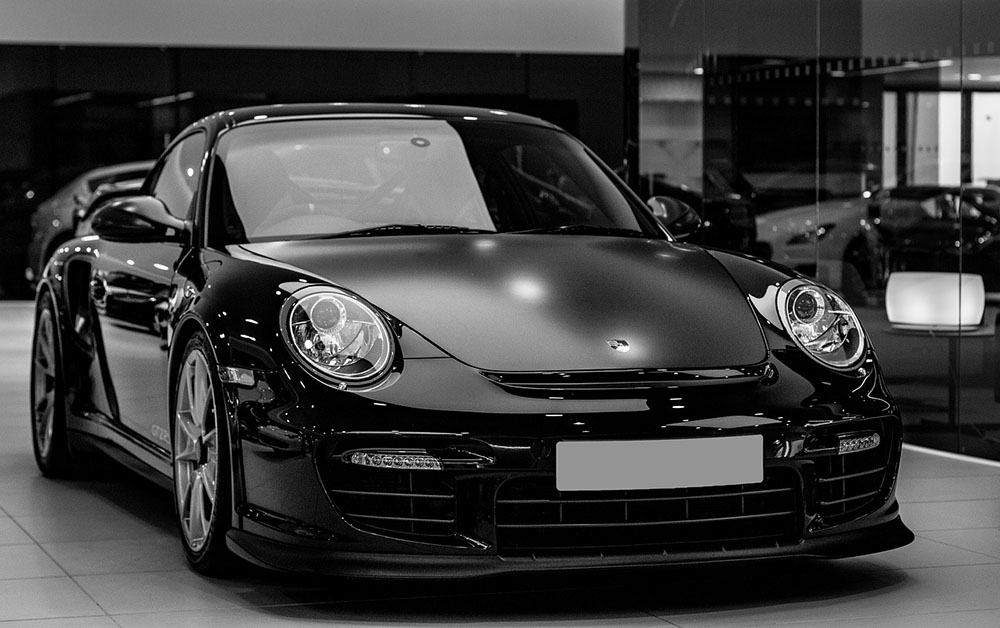 Is the suspension system of your Porsche making a lot of noise? If you're facing this issue, you will find this article useful.
The suspension system is responsible for providing stability & control while driving. Suspension system of a Porsche is a combination of several components that work together to provide the users with a smooth and trouble-free ride.
These components are subjected to wear and tear over time. Ultimately, causing problems, such as noise from the suspension.
But now you can stop worrying about these noises because our certified German Auto Mechanics in Phoenix have got you covered!
Why Suspension Systems Are So Important?
Porsche models are a perfect blend of luxury, exceptional performance, and comfort. The suspension system is the most important part of the vehicle that ensures a smooth driving experience.
It adds to the smoothness and comfort of a drive. The reason behind this smoothness and comfort is the shock absorption function of the suspension system. So, driving on the roads with bumps and potholes does not disturb the passengers much.
The suspension system enables the Porsche to adjust the space between the road the underbody of the vehicle. So, it prevents the car from scratching and bumping on the unlevelled roads. In this way, the outer parts present underneath, like the exhaust system, remains saved.
The suspension system also ensures that the car remains intact with the road when turning around the corners. So, it avoids the vehicle from rolling, leaning, or tilting.
The system suspension can handle extreme stress levels. On the other hand, excessive stress can also damage the car components leading to unwanted noises.
Reasons For Different Noises From Suspension of a Porsche
If you hear any kind of noise or you sense something wrong with your vehicle's suspension system, take your car to any Porsche auto repair service or any Porsche specialist right away.
Following are some of the most common noises that may come out of a Porsche:
Squealing or screeching noises: Suspension bushings are present on the suspension system and the steering joints. They are responsible to control joint movements and absorption of shocks. These bushings begin to wear out with time. Faulty suspension bushings cause squealing noises in the suspension system.
Rattling noises: Rattling noises can be a result of different damaged components, either present in the suspension system or under the hood.
Knocking noises: These noises are mostly heard on bumpy roads. When you take a turn or drive on an unlevelled road, the Porsche bumps more than usual or leans towards one side. In this case, you might hear knocking noises. It happens because of faulty and worn-out shocks. Shocks are responsible for controlling turns, brakes, acceleration, and driving on uneven roads. If they become damaged, they might cause knocking noises.
Rusty hinge noises: These noises can be heard if you are having problems with the ball joints of your vehicle. Ball joints are responsible for pivoting, control, and smoothness of a ride. If they are faulty, they might cause rusty hinge noises.
Symptoms of noises from the suspension system
Following are some signs of noises coming from the suspension system of a Porsche.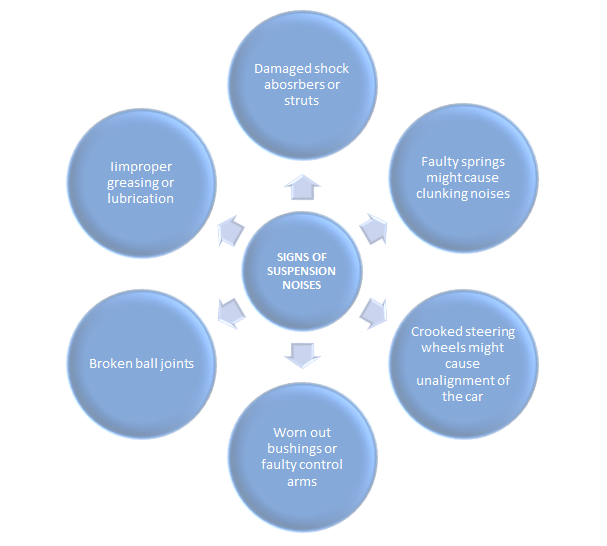 Our German Auto Repair Experts Can Help With Your Suspension Problems!
 German Auto Serivce & Sales  in Phoenix is your reliable German  auto repair service one can consider in the Phoenix area. We have experts and specialists who can help you with the proper maintenance of your Porsche.
The best Porsche mechanics provide their services for drivers in Phoenix, AZ, and the surrounding areas such as Scottsdale, Chandler, Glendale, and Tempe.
Therefore, if you are facing any issues with the suspension system of your Porsche in Phoenix,  "German Auto Service" is your auto repair service!